Creative Beginner's Quilt Made by You on your sewing machine with Leonie Fraser commencing 21 August 2020
$200.00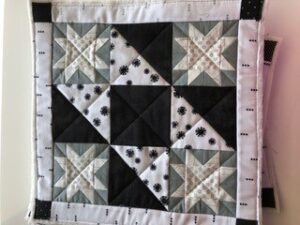 Dates: : 21st & 28th August, 4th, 11th & 18th September
Times: 10:00am – 2:00pm (9:30 setup)
 Focus: Machine Pieced Patchwork
If you always wanted to try patchwork or dream of being able to make your own soft furnishings in colours and tones to suit you and yours, this workshop is for you!  You will be guided through the techniques for sewing together pieces of cut material on your machine to make a beautiful quilt that will become a treasured heirloom or gift.  All of the blocks we make in these sessions can be used to make a sampler quilt, or repeated to make a table runner, a quilt on its own, or a feature panel in a bag or cushion. Along the way we will learn about colour, fabric choice, and how to make sure your work will end up beautifully finished to take pride of place in your home. 
 Level of skill required for this workshop: No previous experience with machine piecing required; suitable for beginners and those wanting to expand or review their skills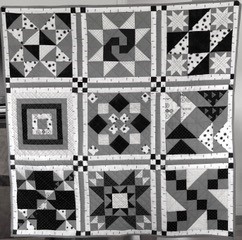 This workshop will develop the following skills:
Choosing fabrics that will contrast and complement each other in your finished work
Cutting fabric accurately using a rotary cutter, ruler and mat
Setting up your machine for piecing fabric
Stitching an accurate ¼" seam
Pressing and ironing fabric
Matching seams for a perfect join
Using straight line quilting to consolidate layers
How to apply binding to finish a project.
A materials list will be automatically sent on registration.
In stock